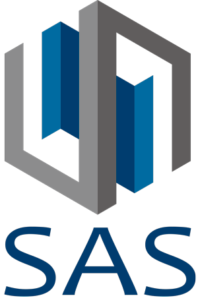 who we are ?
STEEL STRUCTURES AND SERVICES
SAS Company (Structures en Acier et Services) created in Senegal excels in the design, the realization and the distribution of steel constructions custom made, of high quality, but also in steel transformation.
SAS partener with its customers on a daily basis with quality services and expertise in steel transformation. SAS develop a panel of local and imported products and services for constructions, public buildings and industry sectors.
Our expertise and our technological innovations in steel processing have allowed us to develop quality products and services to meet the demands of the market. In this way, the initiatives we have taken reflect SAS 'commitment to the steel transformation sector, with the long-term goal of becoming a leader in the African market.
Our vision is to design innovative steel products and provide high quality services to the steel industry.
OUR VALUES
Innovate and bring new ideas.
SAS commitment is to conduct its business on a daily basis with integrity.
Our employees, partners and our customers are particularly sensitive.
We work every day to develop new technologies to offer our customers a range of quality products and services and support them in the achievement of their future projects.
We hold skills that allow us to transform steel to our our customers requirements. Thus, we can provide all kind of of services around steel.